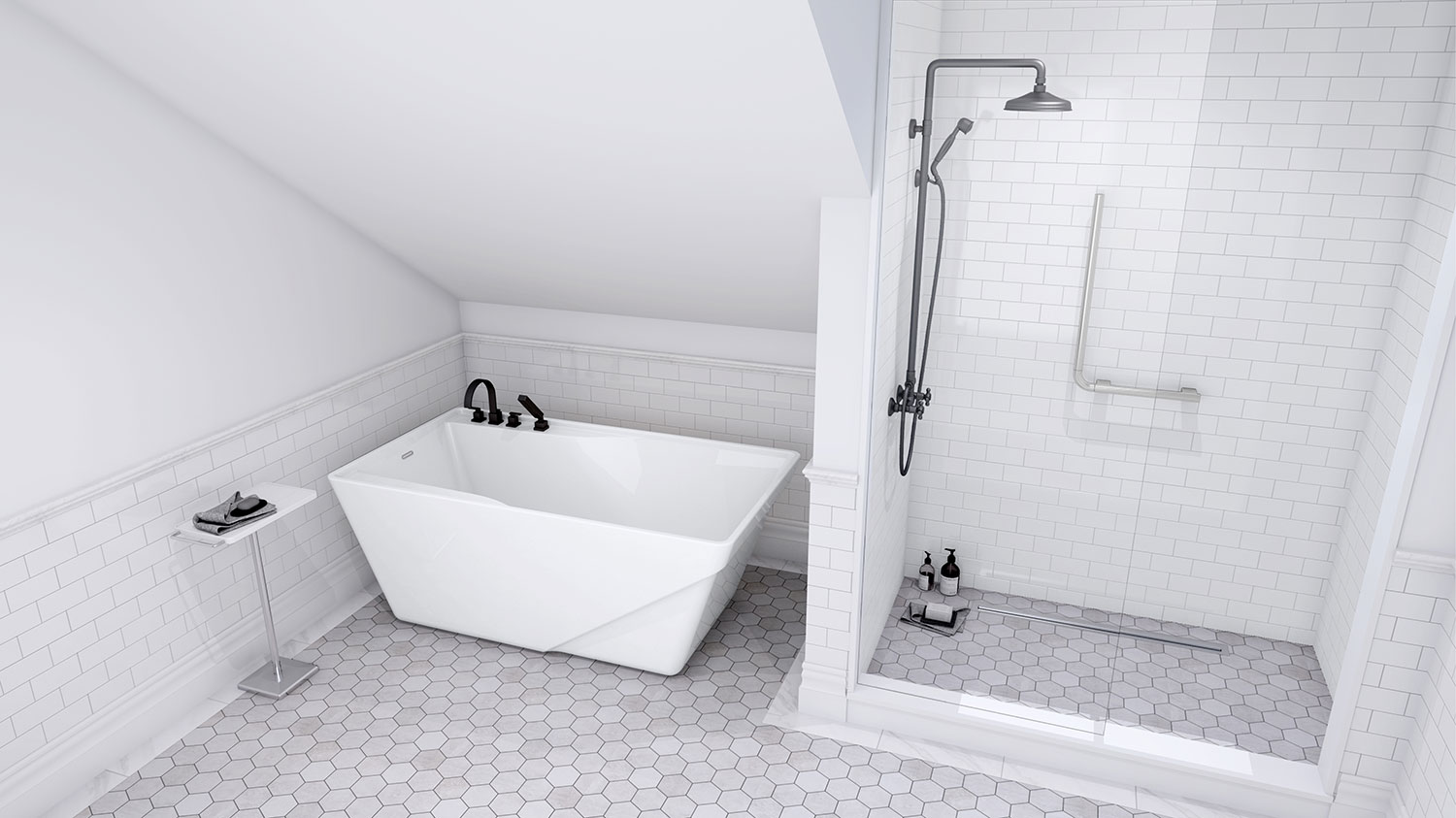 Novo Drain is the trusted and quality brand for Zitta shower drains
Since opening in 2012, Zitta's philosophy remains the same; to provide our customers with innovative designs, superior quality and unparalleled customer service.
To meet the ever-growing demand, we've inaugurated in June of 2018 our new Head Office, located in Terrebonne Quebec. This investment was necessary as part of our evolution and will allow us to truly expend our horizons and manage our growth as a team and a company in our community. The modern 50 000 square feet building focuses on our need to maximize our relationship with our clients, expand our research and development department and increase our productivity. We now have a state of the art design lab to test our products, a marketing department and a high-tech distribution center. We've also created a 2000 square feet showroom to showcase our designs and an adjoining space for The Zitta Academy, to provide a comprehensive training for our partners. This new step is the result of years of hard work and commitment from everyone at Zitta and we believe that it will take us even further.
We find our inspiration for our products from all over the world. Our mission is to meet our client's need for quality, innovation and design in terms of bathroom products.  Every structural element, from conception to installation, is carefully designed with the end-user in mind, ensuring the very best experience.
Always looking for innovations in both design and technology, we now look to the future with Novo Drain. This new division under the Zitta group as specialists in drains and bathroom accessories, offers a new market opening to fully meet the needs of our customers