Create a unique look with the triangle drain.  Offered with 2 different grate style, it is sure to add an innovative touch to your shower.  The drain itself can be installed in the centre, the side or the corner of the shower base and the stainless steel gutter rough-in will allows adjustment for a perfect installation.
Allows a direct slope to the drip point
Installation in the center or on the sides of the base
2 choices of grates
Strainer and hook included
Pre-installed protective membrane
Adjustability of the height of the grate according to the ceramic
Stainless steel 304
Visit INNOVATIONS section
3 easy steps :
1) Select your gutter rough-in size
2) Select your decorative grate style and size
3) Select the proper connection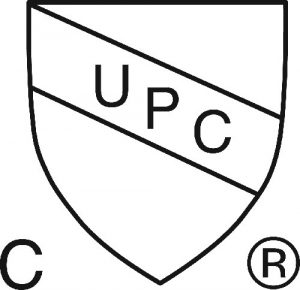 Union fitting
** Note that there must always be a membrane under the ceramic. **
Choose the union fitting when there is an access under the floor but no additional membrane.
Joist
Subfloor
Wall
Waste pipe
Union fitting
Gutter rough-in
Ajustable grate support
Shower drain grate
Strainer
Gypsum
Mortar bed
 Textile membrane
Protective drain membrane
Cement glue
Grout
Ceramic tiles
Select a number on image below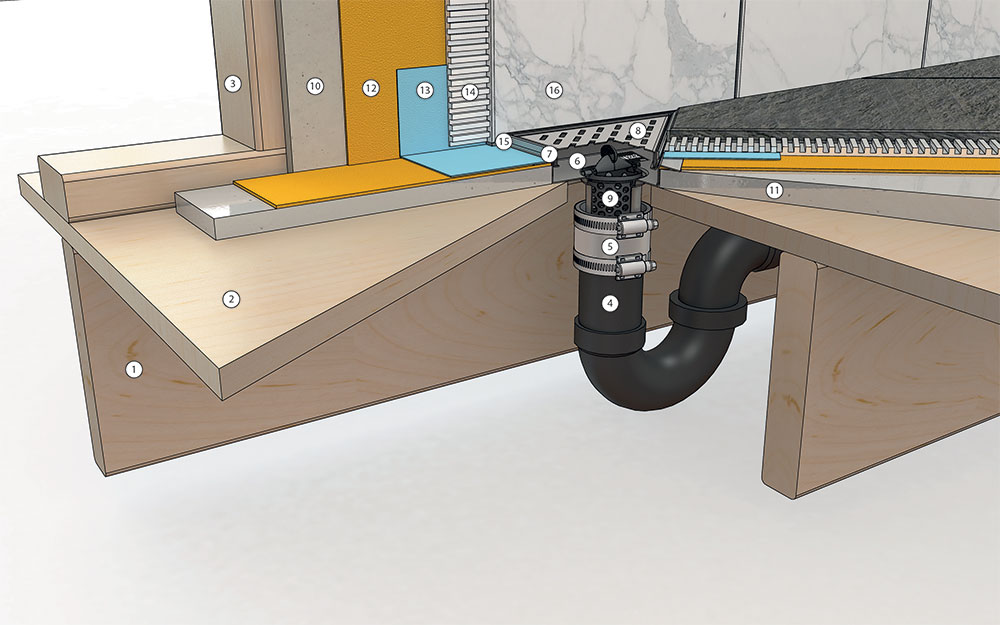 Numéro 7
Ajustable grate support
Numéro 8
Shower drain grate
Numéro 12
Textile membrane
Numéro 13
Protective drain membrane